My ancient Roman coins. This is what got me started in treasure hunting, when one day I found an ancient Roman coin in a shopping mall parking lot. I thought it was a penny. Instead it was 4th century Roman coin. Roman coins can be bought online in high quality, medium quality or low quality condition. They are found in Europe and the mideast. In Roman times, there were no banks, and so people buried them to keep them safe, or, like today's coins, they were simply dropped and lost. Please enjoy my collection.
The obverse of the coin above is Constantius (DNCONSTAN TIVSPFAVG. The reverse is FEL TEMP REPARATIO. The design is a soldier spearing the fallen horseman. This coin was minted in Siscia (Croatia). The mint mark is SIS.
The above coin depicts Constantius. The obverse CONSTAN TINVSAVG; The reverse D N CONSTANTINIMAXAVG. VOT XX in the centre.
This coin is minted in Thessalonica (Rome), 324 A.D. Mint mark TSrVI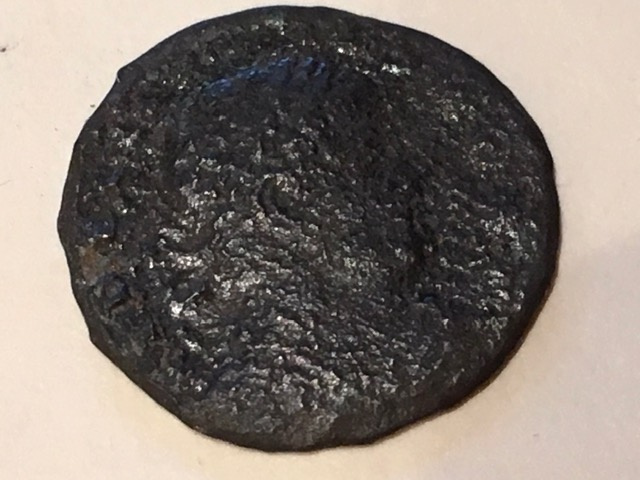 Two soldiers facing each other, with spears and resting on shields.